Our Heat Treatment Is The #1 Requested Treatment!
* Only 1 Treatment Required!
* No Additional Treatments * 1 Hour Session
* Non-Toxic * Kills 99% Of Eggs
* A Full Comb-Out Is Included
* Child-Friendly
100% Guaranteed!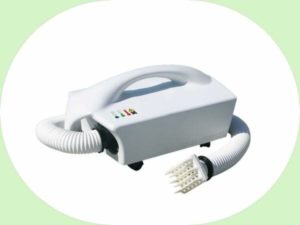 We will check for severity and offer suggestions.

Choose from a variety of treatments with options.

Follow up instructions for your home and car.

Questions about your visit? We are just a phone call away.
Our East Bay Customers Love Us!
We are the first company in the western United States to begin a head lice company in 2001. We continue our first rate customer service commitment by staying ahead with advancements like our FDA cleared medical heat treatment device. If you want to share your experience with us or just say hello! email us at

[email protected]
Only someone who is responsible for a child can appreciate the angst that a parent goes through when their children are out of school because of head lice. Passing muster at the front desk of school can be an utterly frustrating experience, especially if you try and take it on yourself. With all the cleaning and endless loads of laundry I was, at first, naive enough to think that I could manage it all. After repeatedly not passing inspection I turned to the professionals. It's nice that we, with failing eyes and fleeting patience have a place to turn. On two separate occasions Ray and his family of qualified Technicians have saved me from the work and frustration of dealing with the problem at home. The shop is immaculate, professional and owned by caring people who offer a great service."
Lice Control is responsive, fast and flexible service. Ray is prompt, professional, calm and extremely knowledgeable. He is very accommodating and makes house calls. After a single treatment, everyone in our family was lice free. I would highly recommend that parents go directly to Lice Control rather than attempting lice removal on their own. Lice Control rates are competitive, and the money is well worth it to avoid the time and aggravation (and failure) of doing it on your own. No one deserves this experience, but when you have to treat lice, I recommend Lice Control 100%.
I wanted to thank you for the service you provided for my clients and our facility. Your knowledge and professionalism was greatly appreciated and your employee who came to the site was top notch. She was able to handle our particular population with ease and her expertise and attitude were exceptional. Thankfully, we are at this time lice free(knock on wood) but if the condition returns we will not hesitate to call you again.
This fall our school had a major lice problem that needed to be dealt with immediately. We, the presidents of Glorietta, contacted Lice Control to come out and help us deal with this problem. They were not only professional, personable and knowledgeable but they were instrumental in educating our parents. We are currently working with our school district to have Lice Control come in and help with our lice policy. It was a unique situation that could have gotten worse without the prompt professional response of Ray and his crew. I would highly recommend them for any lice prevention, treatment or checking needs.
Operating Hours
9 am – 6 pm (last appt) M-F
9 am – 3pm (last appt) Sat
Closed Sunday
Busy days may extend hours, call for daily updates